True Intimacy - Calm Your Fear of Conflict [Pilot Course]

An On-line Course for:
Professional Women to help
Calm their fear of conflict
And Confidently communicate their needs
So they can navigate love and connection as a team with their spouse
Does conflict make you anxious? Do you find yourself being nice just to avoid upsets?

Do you bite your tongue most days, not wanting to be the "bitchy wife"?

Do you find yourself thinking over and over the "right" way to bring up something so the other person won't get upset?

Or maybe you avoid bringing up things that bother you, and instead, it sneaks out in snarky comments until finally you explode because you just can't take it anymore.
In this course you will:
Learn when to speak up about things that matter to you in a way that invites your partner to come through for you


Learn how to stay steady when expressing yourself, even when you get pushback


Learn how conflict, when done right, can be a tool for creating a deeper connection and intimacy with those you love


Learn skills and tools to practice on a daily basis so you can live a more connected and relational life

*This pilot course kicks off with a LIVE 75 minute introductory group video class.

*After that we meet weekly for 60 minutes for a total of 5 LIVE classes.

*In between each class you will receive a brief video lesson recorded by Risa to be discussed at the following live class.
What's included:
✨ 5 live group calls for support and community
✨ 5 additional lessons for you to do at your own pace
✨ Each participant will also have the opportunity to meet one-on-one with Risa for two 45 -minute video calls
at a mutually convenient time (must be completed by December 23, 2022)
✨ Pilot participants will also receive a 50% discount for the full course once it is launched
✨ AND FREE lifetime membership to the community membership component that is going to be created from this pilot
The course begins Monday October 17th
The schedule is as follows:
📅 Intro and Lesson 1 | Introductory Live Group Call October 17th, 6pm-7:15pm EST
📅 Video Lesson 2 | Available October 20th (watch prior to the next live call)
📅 Live Group Call | October 24th, from 6-7pm EST (discuss Video Lesson 1 and 2)
📅 Video Lesson 3 | Available October 27th
📅 Live Group Call | October 31st from 6-7pm EST (discuss Video Lesson 3)
📅 Video Lesson 4 | Available November 3rd
📅 Live Group Call | November 7th, from 6pm-7pm EST (discuss Video Lesson 4)
📅 Video Lesson 5 | Available November 9th
📅 Live Group Call | November 14th from 6:00-7:15pm EST, (discuss Video Lesson 5 and course wrap up)
When the course is offered to the public, the cost will be $1,997.

💥

The tuition for this pilot course is $497

💥


This is the only time the pilot will be offered
Pilot participants will have access to working directly with Risa LIVE for every class AND 2 free one-on-one meetings with her. This will not be available when the final course is launched to the public.



To ensure a highly personalized experience for all participants,
this pilot course is limited to 12 students.

The deadline to register is midnight on October 13th - first come, first served basis.
About Risa:
With a Master's degree in Marriage and Family Therapy and more than 30 years in practice as a couples therapist, I am committed to pursuing cutting edge knowledge to guide my work with clients.
I'm honored to have had several wonderful mentors help hone my approach as a therapist and coach, including my former supervisor, Esther Perel (author of "Mating in Captivity" and "The State of Affairs"). I'm also a certified Relational Life Therapist/Coach through Terry Real (author of "The New Rules of Marriage" and "I Don't Want to Talk About It").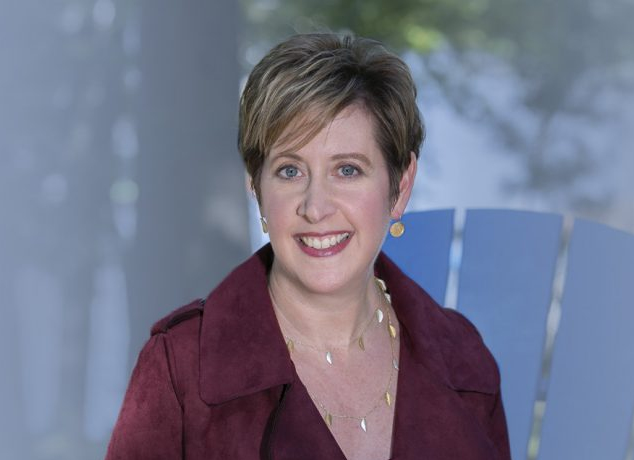 I know what it takes to have a loving, committed, cherishing marriage with deep respect and integrity, because of my husband, Opher. And from my first marriage, I know the devastating effects of dishonesty, disconnection and destructive interactions.


I know what it's like to hold on to a destructive friendship for years because I couldn't say no more. And I know how it feels to be confused and hurt in work relationships. I've experienced being taken for granted, judged and hurt by the very people I mentored in the business.

The pain that came from these relationships was all too real. What part was mine and what was not? What part was someone else's, and what was not?

These experiences deepened my commitment to improving the quality of all relationships for myself and others. It is my mission to help turn conflict into connection so that we each may find the True Intimacy we all long for. You need skills, and you need not do it alone.
Want to save your spot in this one time pilot hybrid course
and learn how to calm your fear of conflict?
Click below 👇🏻
If you have any questions, don't hesitate to email me risa@risaganel.com
©2022 Risa Ganel and Relationship Intelligence with Risa Ganel